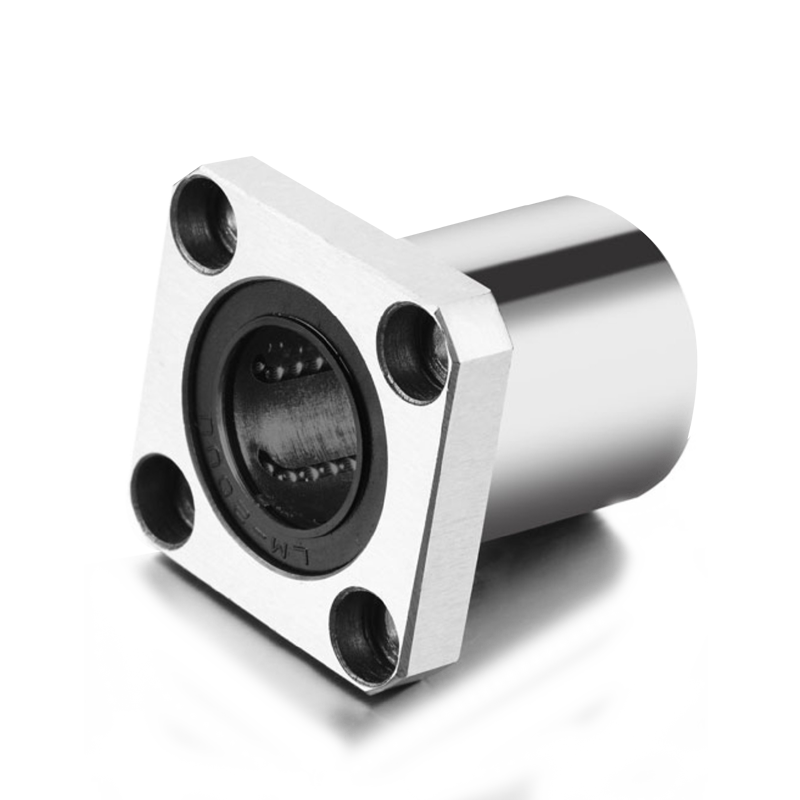 LMK 16UU
[Maxima Linear Bearing with Square Flange]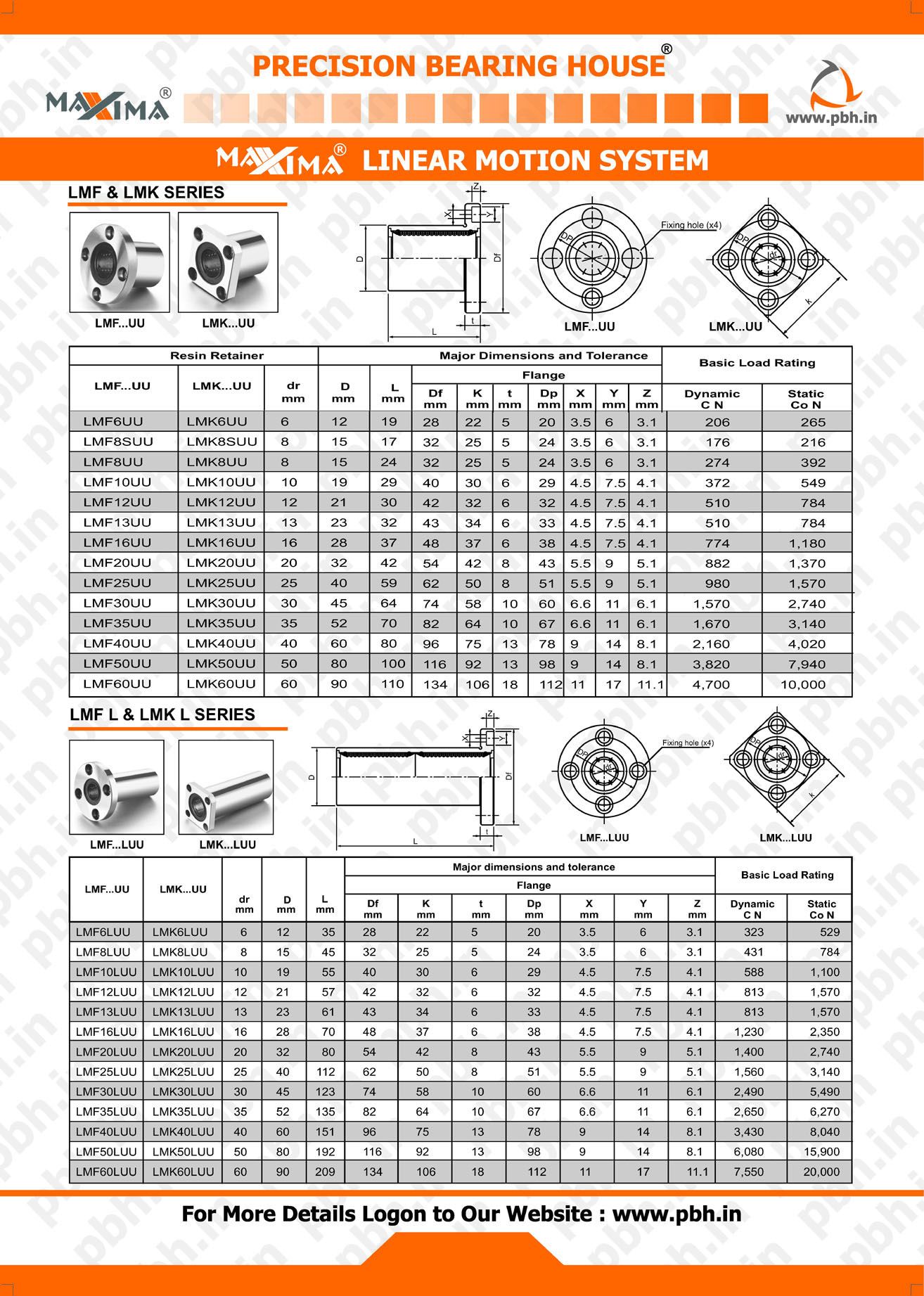 Description
Maxima Linear Bearing LMK 16UU has inner diameter of 16 mm. It is suitable for Shaft Dia 16 mm. Maxima Linear Bearings are of High Accuracy. For optimum performance use LMK 16 UU with Maxima Hardened and Ground Shaft MCS 16 
Features :
High Precision and Rigidity MAXIMA linear motion bearings are produced from a solid steel outer cylinder. Also the linear motion bearing incorporates an industrial strength resin retainer 
Ease of Assembly The standard type of MAXIMA linear motion bearing can be loaded from any direction.
Ease of Replacement MAXIMA Linear Motion bearing of each type are completely interchangeable with other brands because of their standardised dimensions and strict precision control. Replacement because of wear or damage is therefore easy and accurate.
Construction :
MAXIMA linear motion bearing consists of an outer cylinder, ball retainer, balls and two end rings. The ball retainer which holds the balls in the recirculating trucks in held inside the outer cylinder by end rings.

Those parts are assembled to optimise their required functions.

The outer cylinder is maintained sufficient harness by heat treatment, therefore it ensures the bushings projected travel life and satisfactory durability.

The ball retainer is made from resin.


Maxima Linear Bearings has has wiper seals on Both Sides which prevents dust from going in and retains the oil inside.